Downtown Studio Apartment – $515/mo Available Now! (3)
This Studio Apartment is in the center of all of the downtown Casper area amusements.  It is a clean, well kept, comfortable home for someone interested in living downtown, in a smaller, easy to maintain home.
This is one of Casper's original apartment buildings in the downtown area.  When calling about this unit please refer to David #3 so we can talk with you about this specific unit.
We are offering this unit in 2 different rent options.  1.)  Is to rent the unit at $515.00 per month and you pay all of your own utilities, monthly, or, 2.)  Rent the unit for $645.00 per month with all utilities included. (All utilities means, Gas service, Electrical service, and Water and Scavenger service from the City of Casper)  The lease shall be for a period of 90 to 120 days, then converts to a month to month rental agreement after the lease is up.
We are proud of this older building.  Most of the units have been upgraded to the look and feel of newer more modern Studio Apartments.  All units on the 2nd and 3rd floors have window air-conditioners in the kitchen area that will cool the place nicely during our brief but somewhat hot summer months.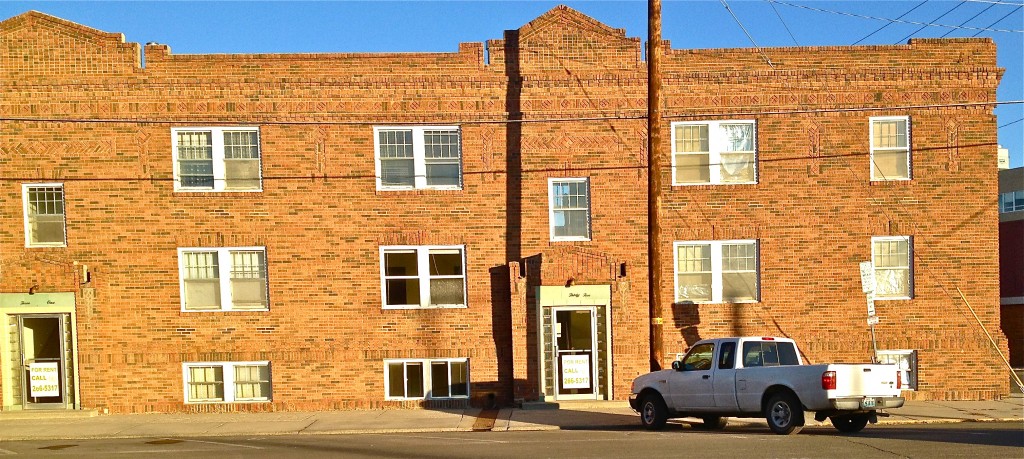 The rent is $515.00 per month, or $645.00 per month with all utilities included. Metered Gas and Electric are specific to the unit. while water and garbage removal are common to the building.  The utilities will average about $110.00 per month.
Call us now for additional information on this apartment.  307-266-5317  please mention David Street #3.